Cherries are my spirit fruit. I frantically hoard 'em when they make their fleeting appearance at the local farmers' market each early summer. These plump, ripe drupes are my secret kitchen hack, adding a triple punch of sweetness, tartness, and crimson brightness to any recipe—even savory ones. In fact, one of my favorite cherry-full recipes is Cherry Chicken, a fab Whole30-friendly recipe we created years ago for our Webby Award-winning app.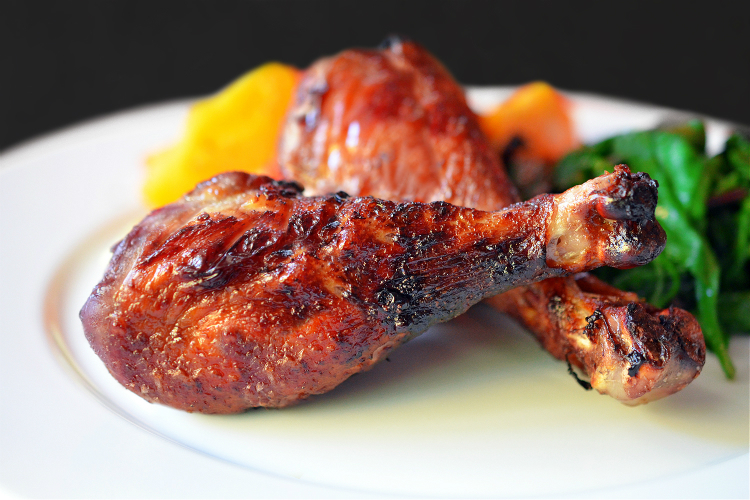 (Speaking of our app, if you find that it's acting temperamental after updating to the latest version of Apple's iOS, we're so sorry! Our developers are working on resolving the issue, but until then, a quick fix is to delete the app completely off your device and download it again from the App Store. The download will be free as long as you're using the original Apple ID. Thanks for hanging in there with us!)
I'm not gonna lie: your kitchen's gonna look like a crime scene if you prepare this recipe with a sack o' fresh cherries and a pitter. The red splatter gets everywhere, people—so make sure you line your counters with paper towels or a big plastic tarp like the guy in Dexter. (Yeah, you can make this chicken dinner without the mess by using frozen pitted cherries. But where's the fun in that?)
You can either blitz the cherry sauce ahead of time and refrigerate the marinating chicken, or make it just before dinner—it'll taste great regardless. However, I wouldn't marinate the chicken for longer than a day 'cause the acidity will break down the texture of the chicken.
Watch me cook this in my home kitchen by clicking here!
**Please note that this chicken marinade will not result in a sticky-sweet saucy dish. The cherries lend a subtly sweet flavor that balances the savory notes. If you're looking for a sticky-sweet chicken dish, make Orange Sriracha Chicken or Julie Bauer's Sticky Sesame Teriyaki Chicken Wings. These two dishes aren't Whole30-friendly, though!**
Ready to make a cherry chicken jubilee?
Serves 6
Ingredients
2 small shallots, roughly chopped
1 pound ripe sweet cherries, pitted (or 10 ounces frozen pitted sweet cherries)
3 tablespoons white balsamic vinegar (regular balsamic will also work)
1 tablespoon fish sauce
⅓ cup avocado, macadamia, or olive oil
2 teaspoons Diamond Crystal brand kosher salt
¼ teaspoon freshly ground black pepper
4 pounds chicken drumsticks
Equipment
Method
Make the marinade by tossing the shallots, pitted cherries…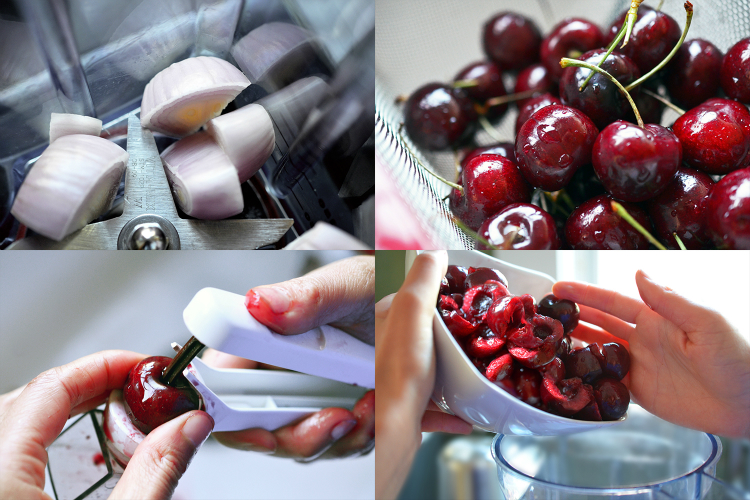 …balsamic vinegar, fish sauce, oil, salt, and pepper into a blender or food processor.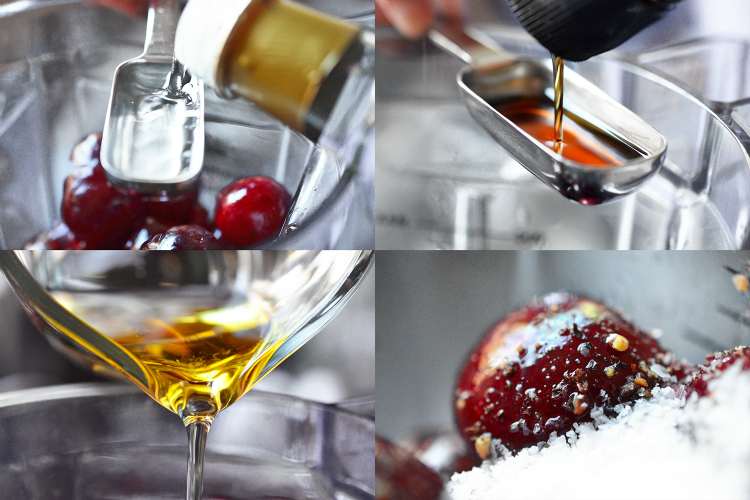 Blitz until you get a smooth sauce.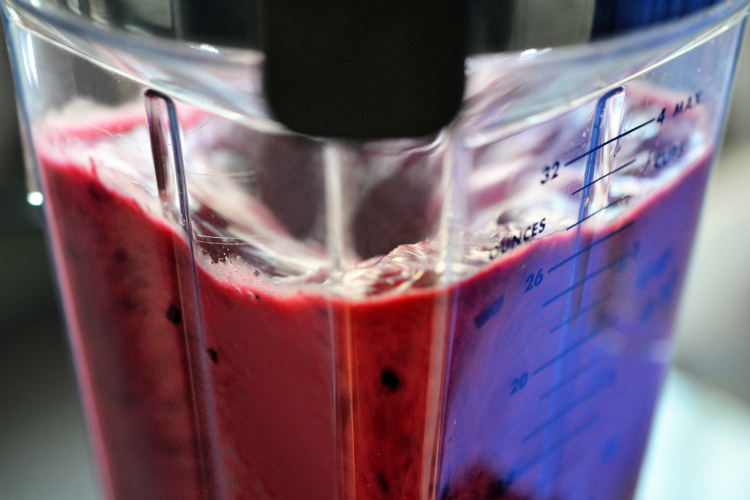 Taste it for seasoning, and add more salt and pepper if needed. It should be a good balance between savory, tangy, and sweet.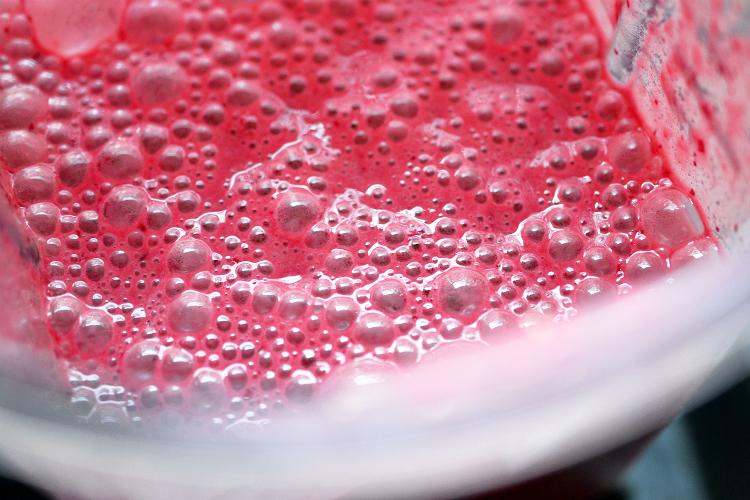 Place the drumsticks in a large bowl…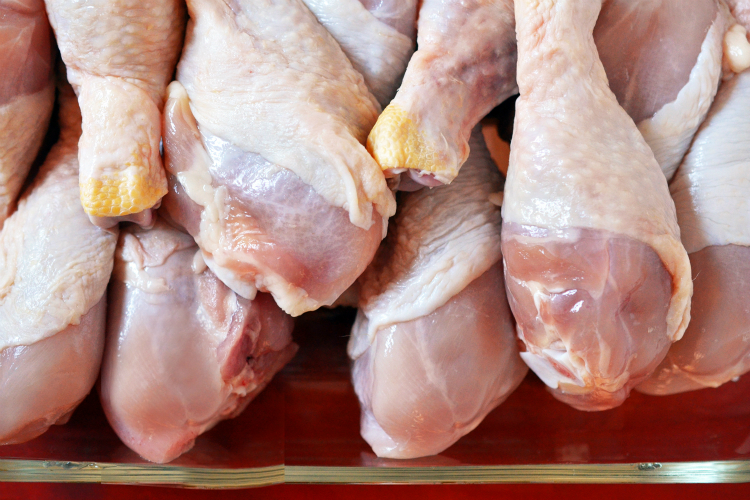 …and pour on the marinade.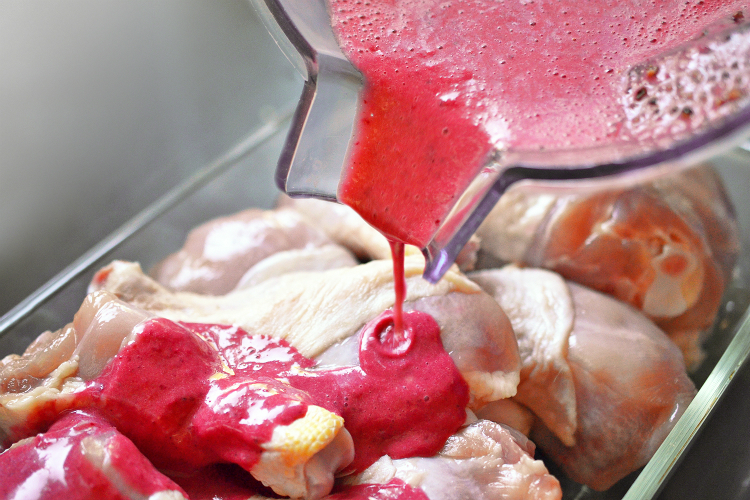 Make sure the marinade coats the chicken. You can let the chicken marinate in a covered container in the fridge for up to 12 hours.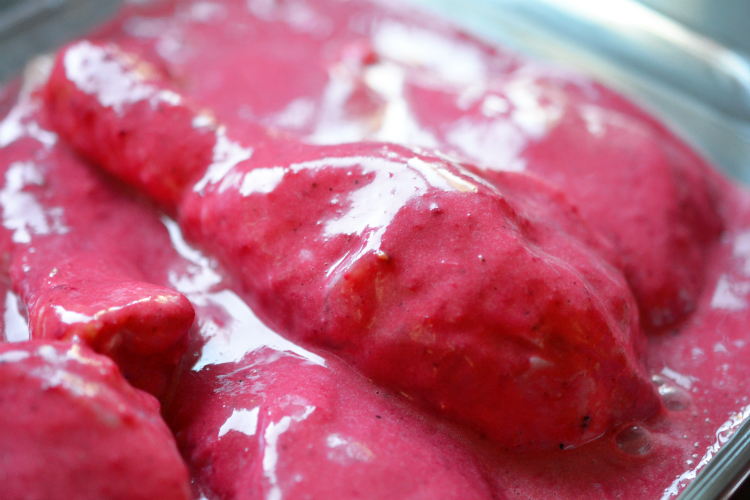 Preheat the oven to 400°F or 375°F if using a convection oven.
Place a wire rack on a foil-lined rimmed baking sheet and arrange the chicken on top. Make sure you shake off any excess marinade.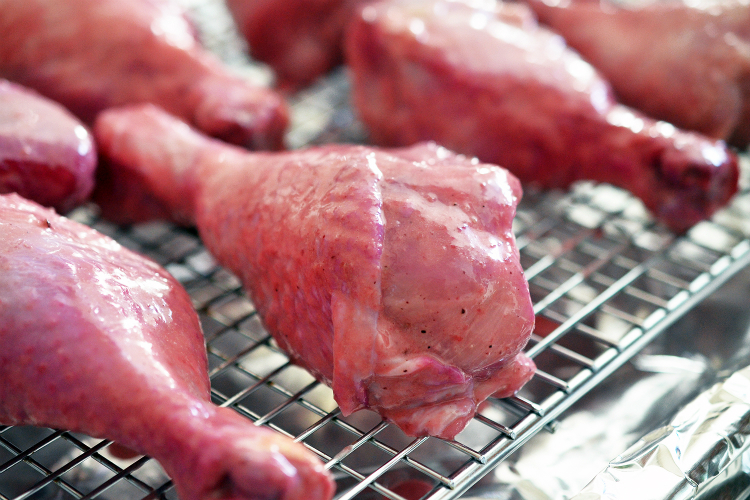 Bake the chicken for 40 minutes, flipping the chicken pieces over at the halfway point.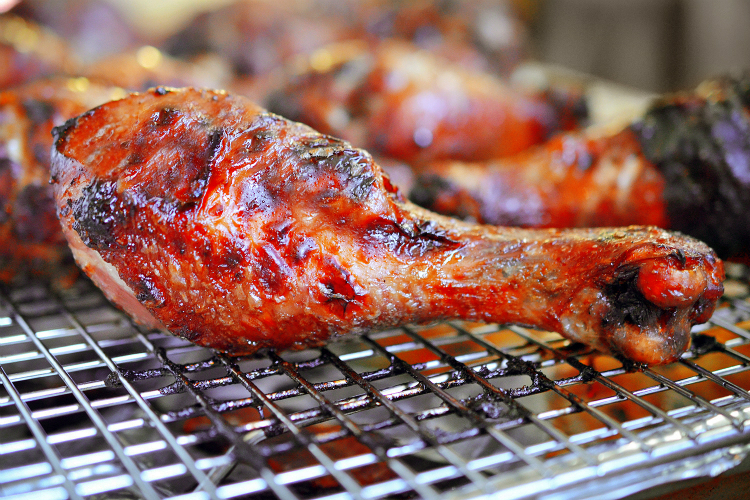 The chicken's ready when the skin is crisp and browned an the internal temperature reaches 165°F.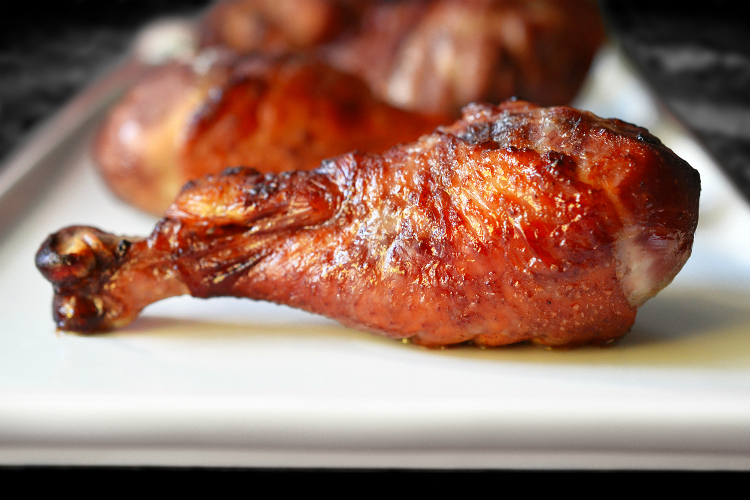 ---
Looking for more recipes? Head on over to my Recipe Index! You'll also find exclusive recipes on my Webby Award-Winning iPhone® and iPad® app, and in my New York Times-bestselling cookbook, Nom Nom Paleo: Food for Humans (Andrews McMeel 2013).
0