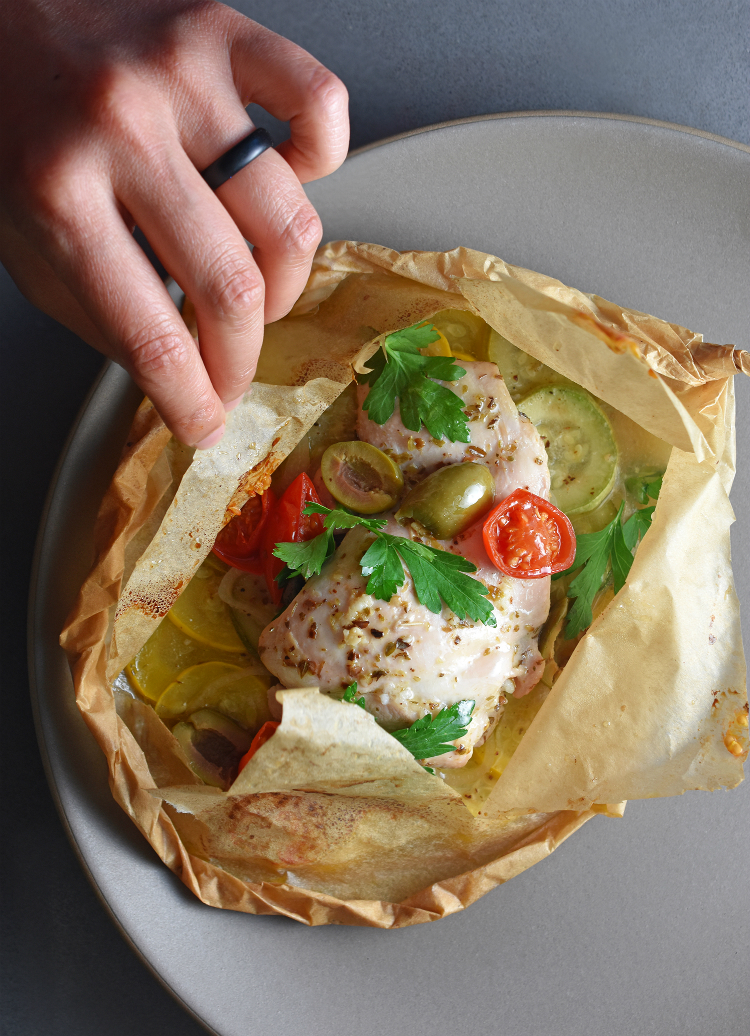 If you've been following me on Snapchat (my username is michitam over there!), you've noticed that I've been on a parchment packet kick lately, throwing together different proteins, vegetables, and sauces in a tidy paper package, which I then toss into the oven. I don't normally have a game plan when I assemble these pouches. Instead, I just figure out what's in my fridge and pantry, and use whatever's available. By dinnertime, everyone gets an individual bundle filled with saucy meat and veggies that can be served over cauliflower rice, roasted veggies, or white rice (yes, we eat white rice occasionally without any issues). These parchment packets are easy to make, and the kids enjoy opening up a new "gift" every night.
Wanna make like Santa Claus at suppertime?
Serves 4
Ingredients
⅓ cup extra virgin olive oil
¼ cup freshly squeezed lemon juice
2 garlic cloves, minced
1½ teaspoons dried oregano
Kosher salt
Freshly ground black pepper
4 (6-ounce) boneless, skinless chicken thighs or breasts
4 summer squash, thinly sliced into coins
1 large shallot, thinly sliced
8 pitted green olives, cut in half
8 cherry tomatoes, cut in half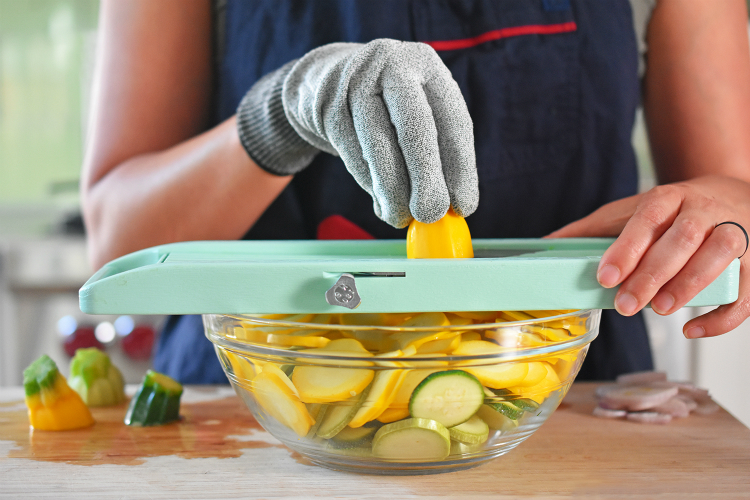 Equipment
Method
Preheat the oven to 450°F with the rack in the middle.
In a large bowl, whisk together the olive oil, lemon juice, minced garlic, oregano, 1 teaspoon kosher salt, and ¼ teaspoon freshly ground black pepper.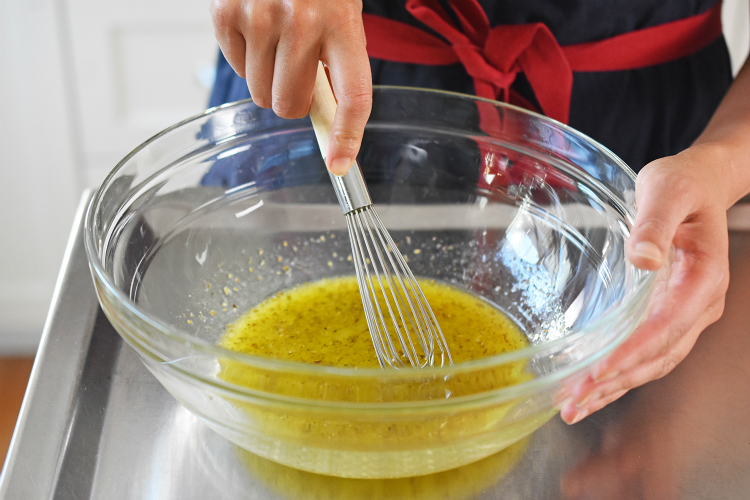 Add the chicken and marinate for 10 minutes and up to 2 hours. (Don't go too long because the acidic marinade will make the texture kinda funky.)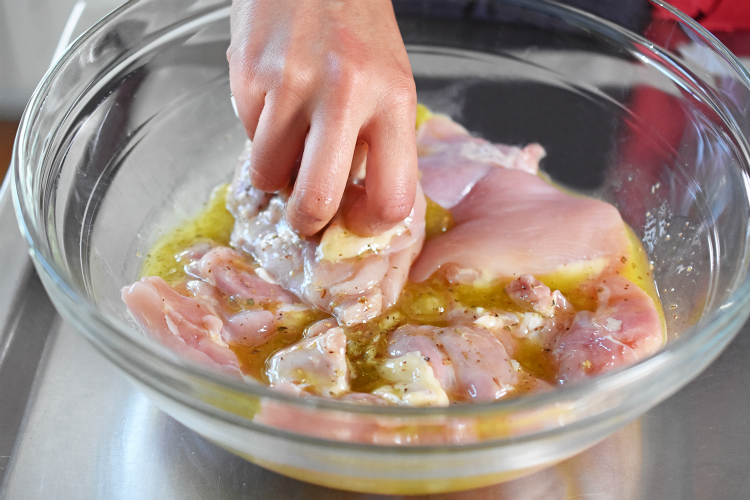 Grab 4 large sheets of parchment paper, and fold each piece in half. Draw half a heart on each piece of paper so that when you cut them out, you get full hearts.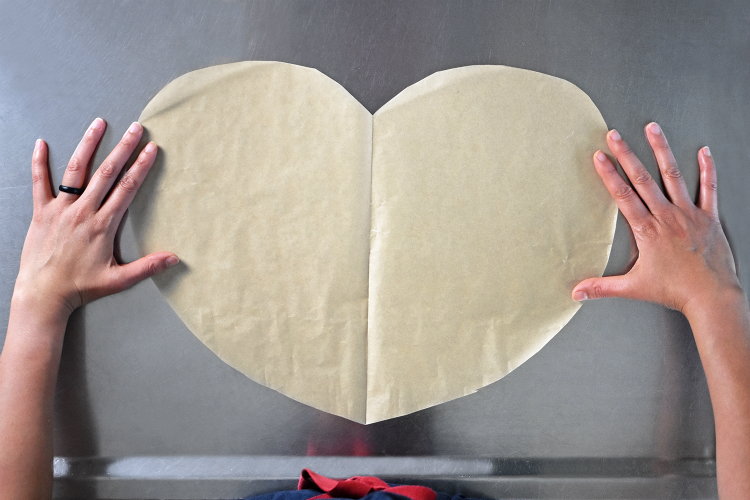 Open up the parchment pieces and lay them flat. Tile ¼ of the summer squash and/or zucchini on one side of the crease in each heart. Add some shallot rings on top, and sprinkle the veggies with salt and pepper.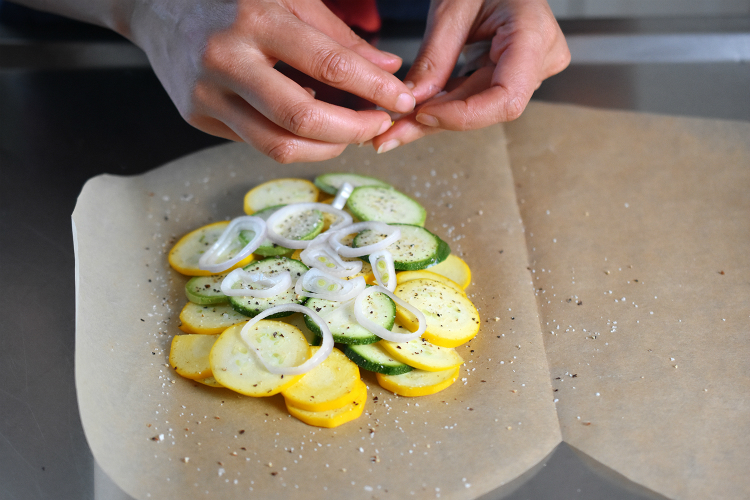 Place a chicken thigh on top of the vegetables…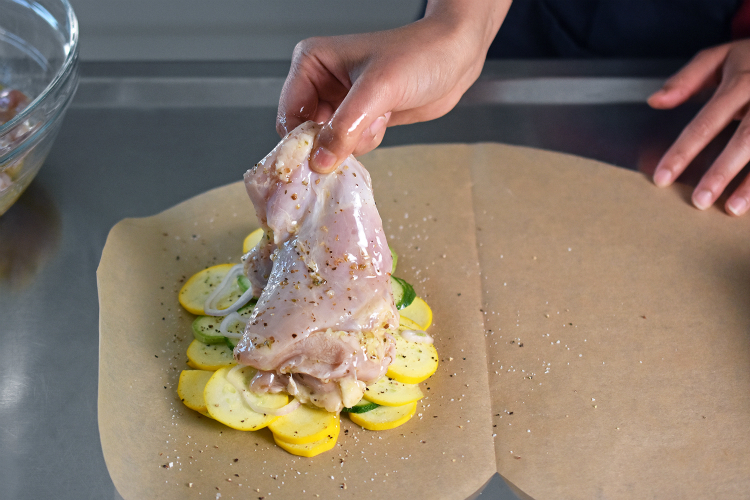 …and spoon two tablespoons of marinade onto the chicken.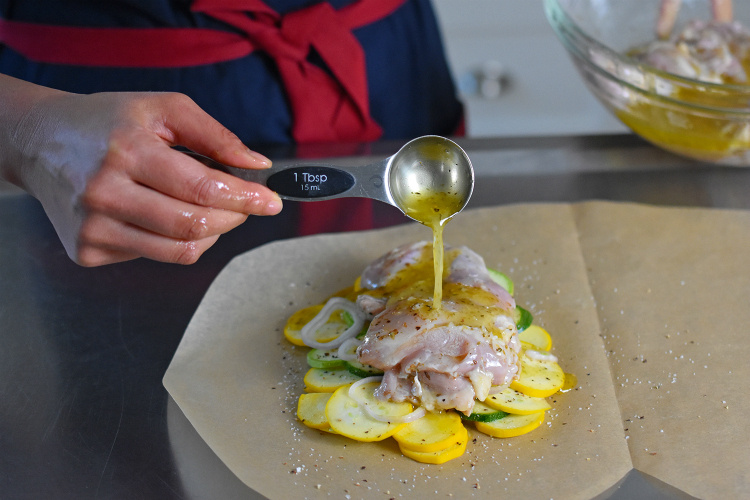 Top with ¼ of the olives and cherry tomatoes.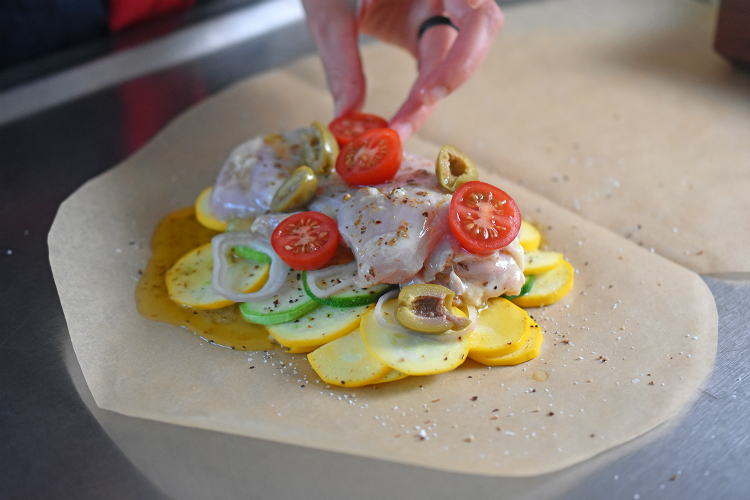 Repeat with all 3 packets.
Fold the other half of each parchment heart on top of the chicken and tightly crimp the edges together, starting at the top-center of the heart. Make sure each packet is tightly sealed by turning and crimping the edges. At the pointed bottom end of the hearts, twist the paper to seal well.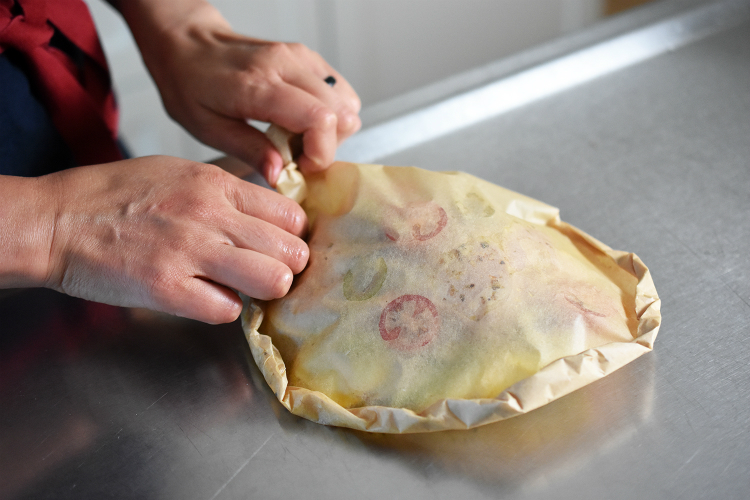 Place the packets in a single layer on a rimmed baking sheet.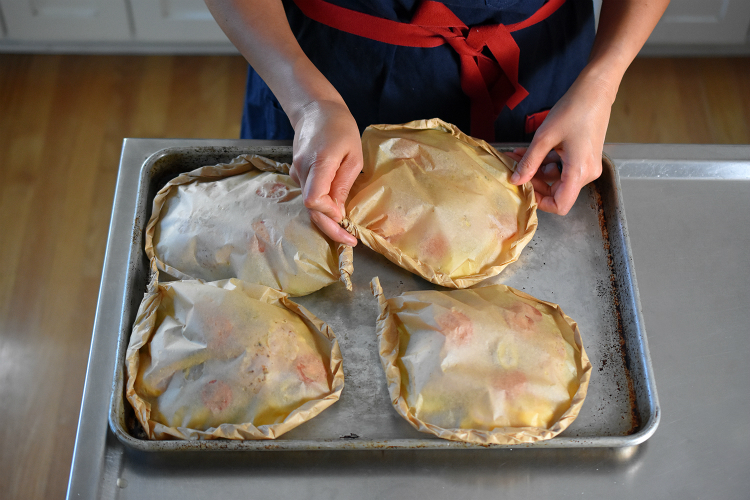 Cook in the oven for 15-20 minutes or until the chicken thighs register an internal cooking temperature of 165°F. (How do you know the temperature without opening the package? Stab the packet with a meat thermometer! By the way, if you're cooking chicken breasts, the finished cooking temperature is 150°F—and you should start stabbing at the 15 minute mark.)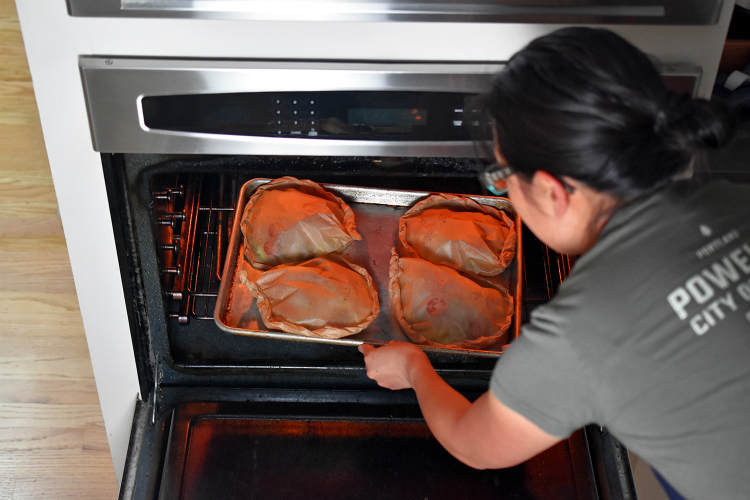 Use a pair of kitchen shears to cut open the packets as soon as they're done cooking (but be careful—the escaping steam is hot!).
Ho, ho, ho! You did it, Kitchen Santa!
If you're crazy for parchment packets, try these recipes, too:
---
Looking for more recipes? Head on over to my Recipe Index! You'll also find exclusive recipes on my Webby Award-Winning iPhone® and iPad® app, and in my New York Times-bestselling cookbook, Nom Nom Paleo: Food for Humans (Andrews McMeel 2013).
0