Balls. Balls, I tell you. BALLS.
Liar Balls, to be precise.
Those of you who have thumbed all the way to page 252 of our first cookbook, Nom Nom Paleo: Food For Humans, may remember our Liar Bars. These bars are my affectionate riff on a certain addictive brand-name snack bar that starts with the letter "L" and made with dates and nuts. My boys constantly remind me that although my tropical version is delicious, it's still a knock-off. "Yours aren't Lara Bars, Mommy. They're Liar Bars."
Sigh.
Liar Bars are insanely easy to make, but over the years, I've gotten even lazier. These days, I don't even bother forming the no-cook dough into bars; instead, I just roll the sticky mixture into little orbs, and coat them in toasted, unsweetened shredded coconut.
I recently showed folks how to transform the bars into balls in this Facebook Live video—now, by popular request, I'm posting the recipe in full. Are you ready for it?
Makes 15 (1-inch diameter) balls
Ingredients
½ cup unsweetened shredded coconut, toasted
1 cup unsweetened coconut flakes, toasted
10 large dried Medjool dates, pitted and roughly chopped
Equipment
Method
Toast the shredded coconut (if you haven't already) in a 300°F oven (or toaster oven) on a parchment lined baking sheet. It should only take 3 to 5 minutes, but keep an eye on the coconut and make sure it doesn't burn!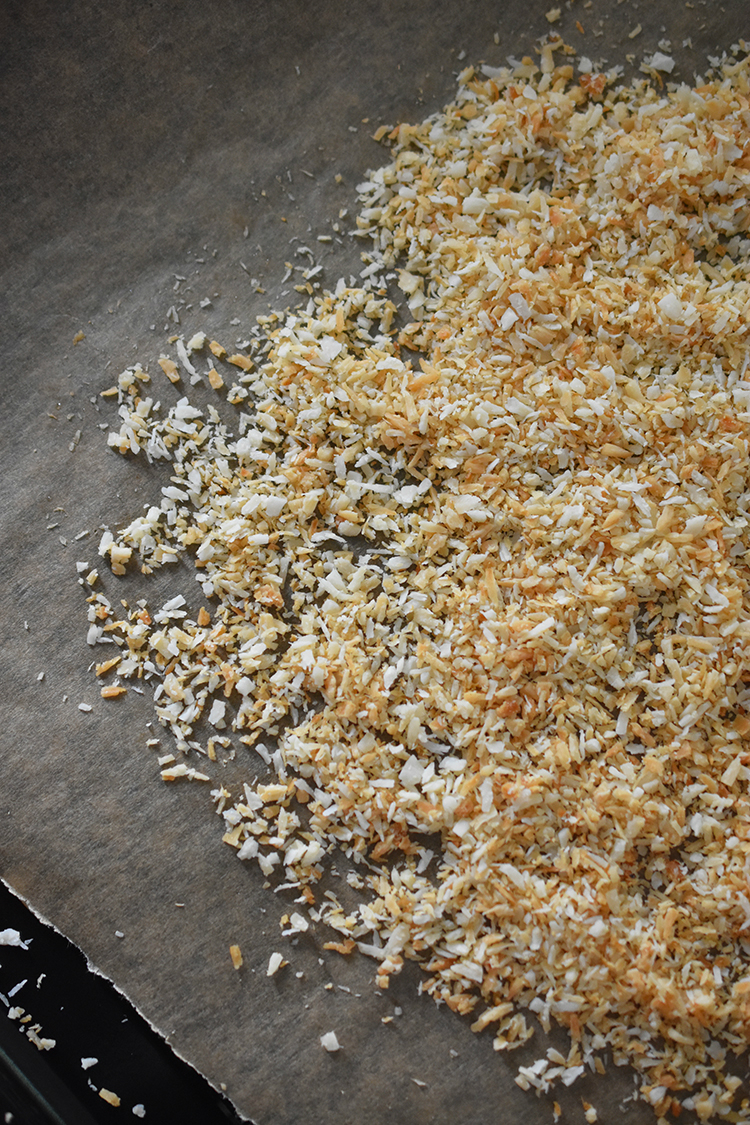 Set the shredded coconut aside to cool. Now, go toast the coconut flakes the same way as the shredded coconut. Don't tell anyone, but sometimes, I skip this step and use Dang coconut chips (the lightly salted and unsweetened variety). I told you I'm getting lazy.
Remove the pit from each date, and roughly chop up the flesh.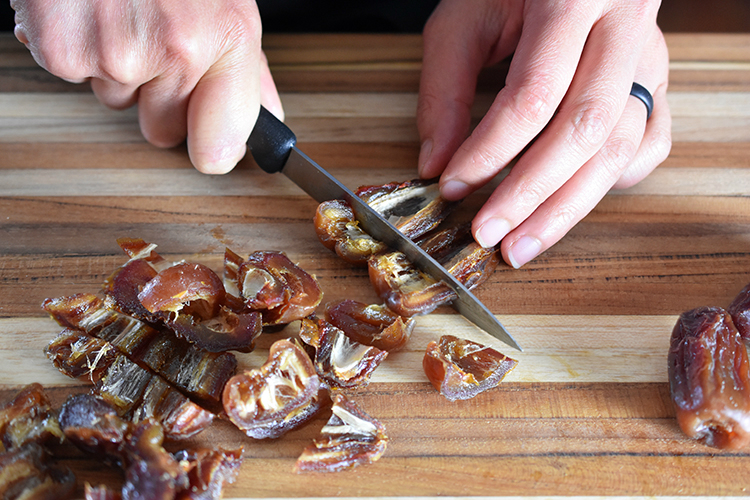 Let's pause and admire my mise en place!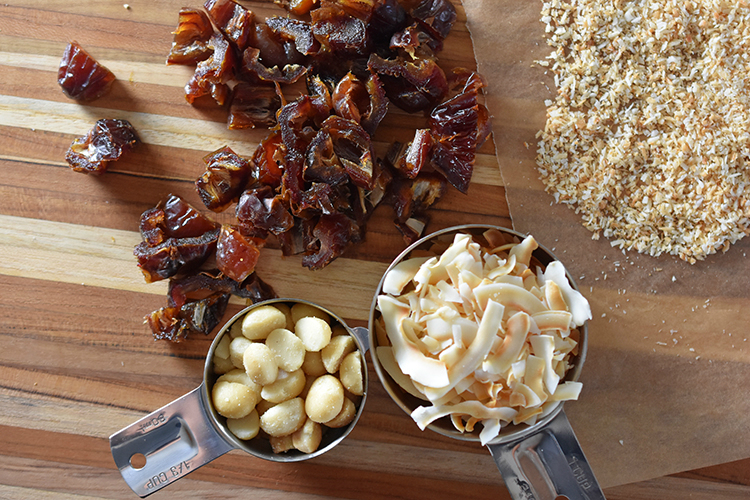 Toss the macadamia nuts in a food processor, and pulse until the pieces are the size of rice grains. Don't go too crazy, though. Remember: we're not making nut butter today.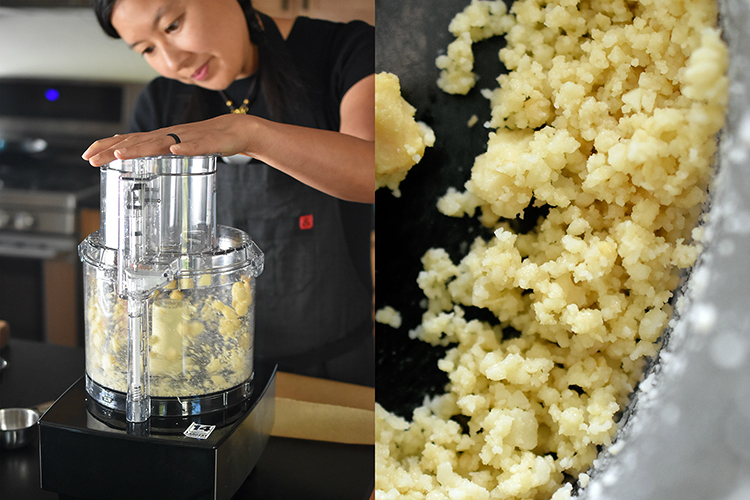 Transfer the chopped nuts to a large bowl and set aside.
Throw the dates into the now-empty food processor bowl, and pulse a few times to roughly chop up the pieces. Then, hold down the "On" button until the pulverized dates form a sticky ball that thwacks against the side of the work bowl.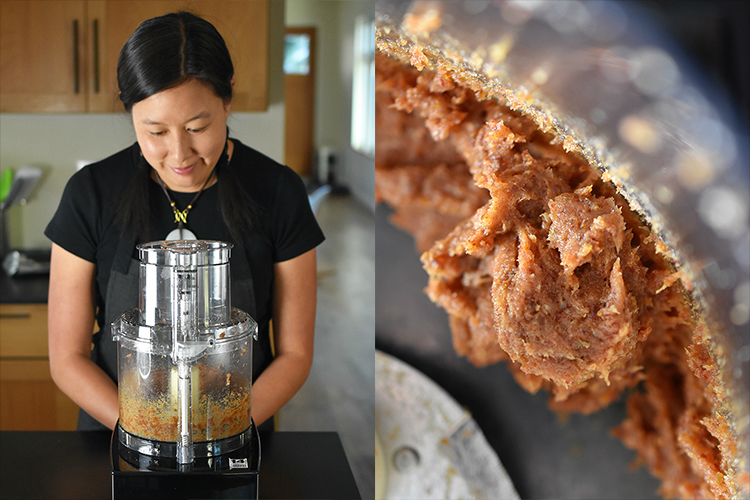 Add the toasted coconut flakes and pulse until the coconut flakes are incorporated and still chunky.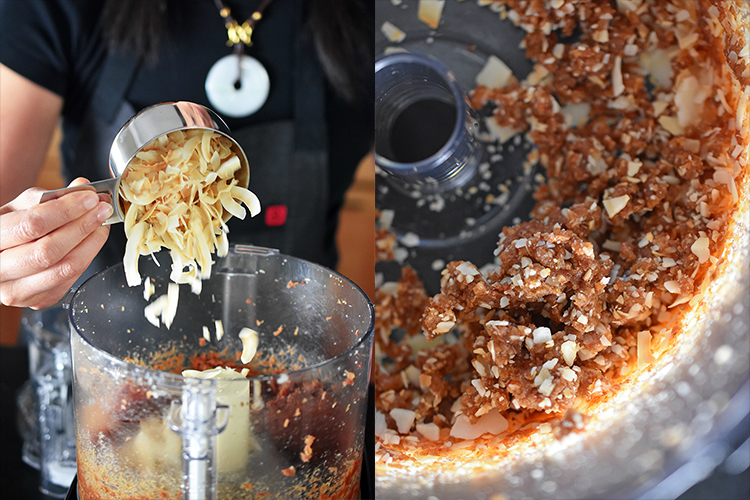 Scrape the mixture into the bowl with the macadamia nuts, and thoroughly combine the ingredients.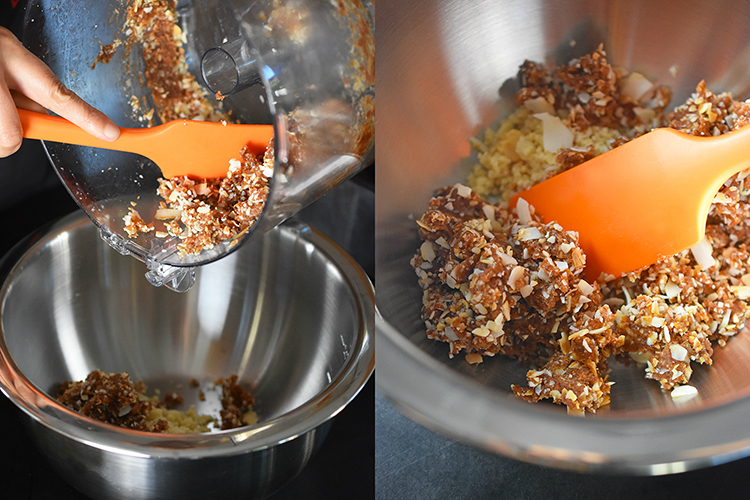 The result should be a sticky, nutty mass.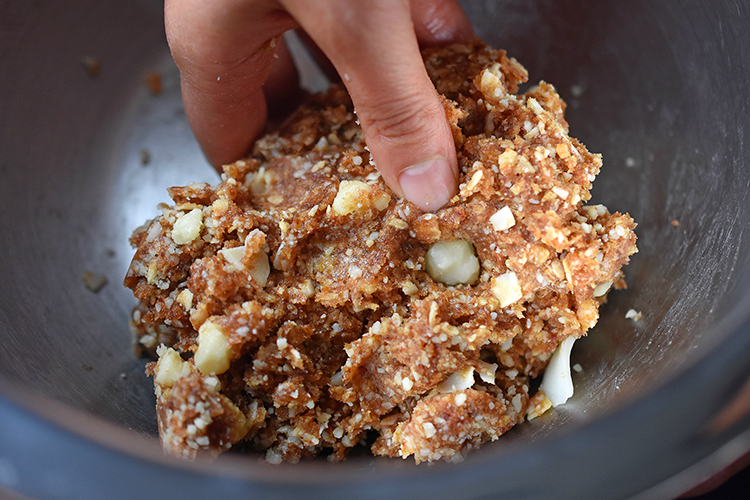 Pinch off about a tablespoon of the mixture, and rub it between your palms to form a ball. Repeat until you have about 15 balls.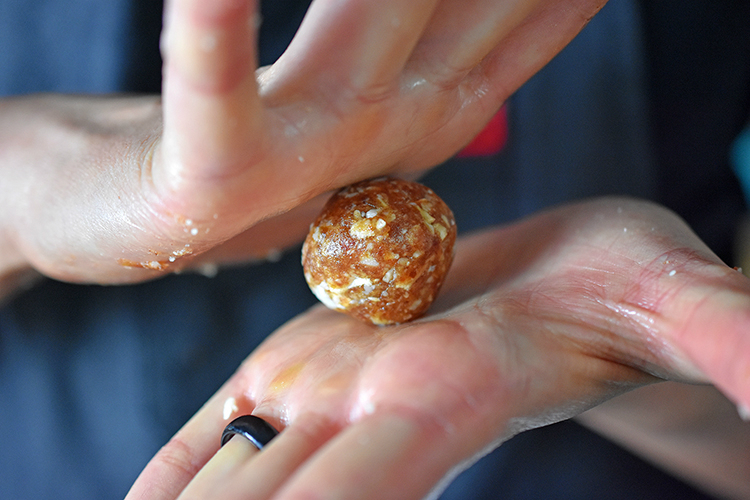 Roll the balls in the toasted shredded coconut.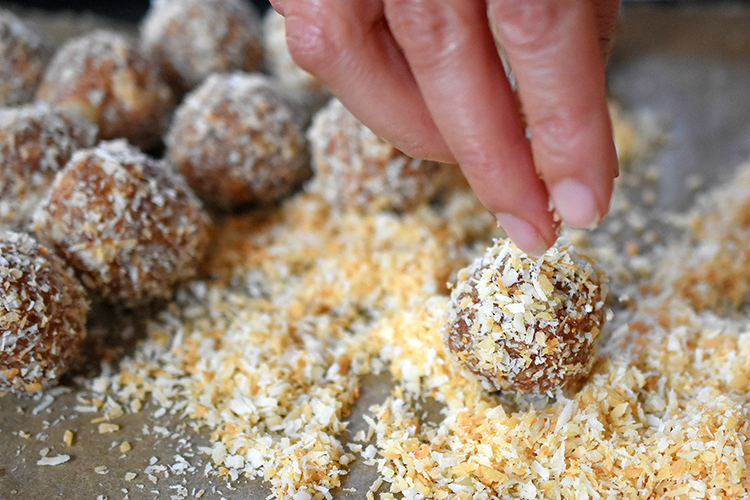 Voilà! Sticky, sweet, and slightly salty balls! <giggle>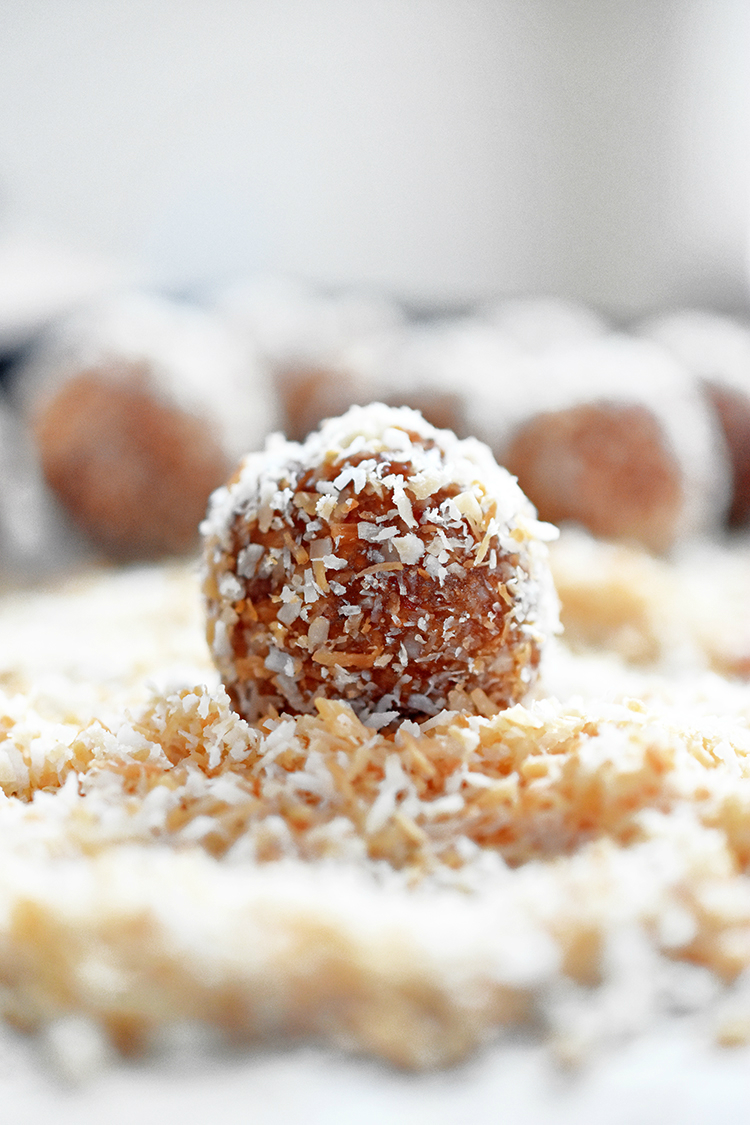 You can store your balls in a tightly sealed container in the refrigerator for up to one week, but I bet they won't last more than a couple of days!
---
Looking for more recipes? Head on over to my Recipe Index! You'll also find exclusive recipes on my Webby Award-Winning iPhone® and iPad® app, and in my New York Times-bestselling cookbook, Nom Nom Paleo: Food for Humans (Andrews McMeel 2013).
0