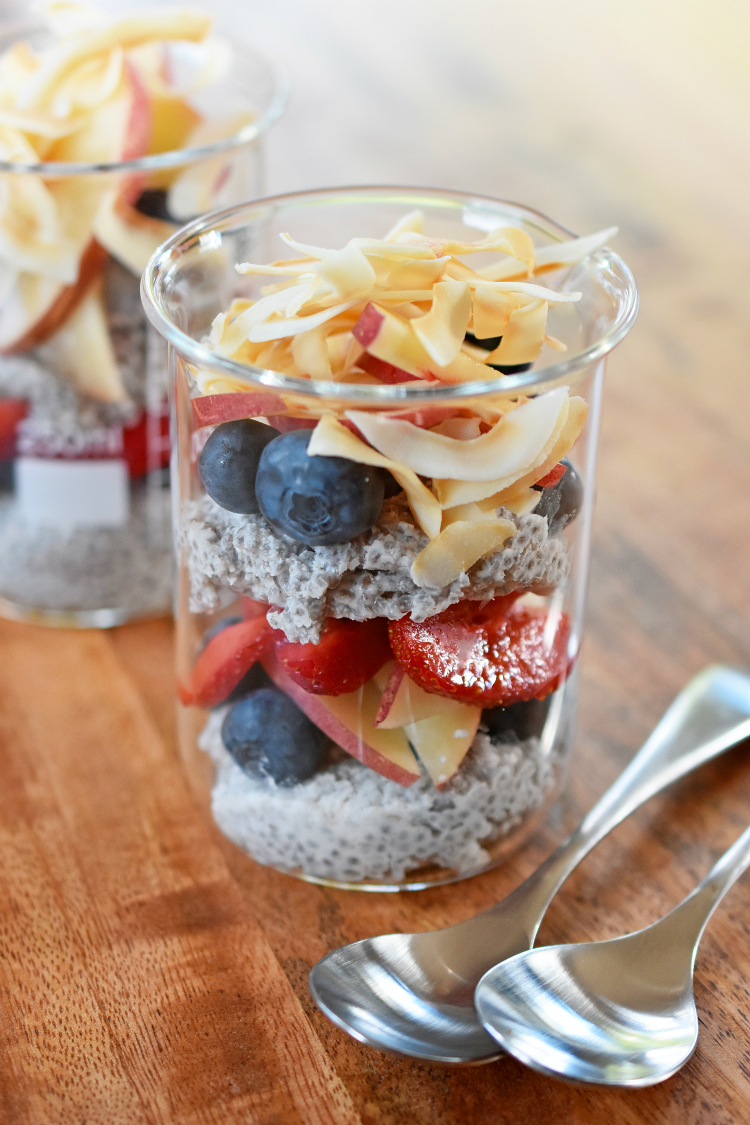 Ch-ch-ch-chia! Oh, come on: I know I'm not the only child of the 80s who wanted my own 'fro-rocking pottery animal. But who knew that the seeds that grew into the fuzzy green pelt on your favorite clay animal figurines would morph into popular media's latest anointed super food?
Personally, I'm not convinced that chia seeds are a miraculously nutrient-dense food (you can read what these smart folks have to say about them here and here), but I do like that I can make a simple, thick pudding with no work. Plus, each serving packs a ton of fiber. (Yeah, I'm on old lady who loves my fiber. Yay! Fiber!)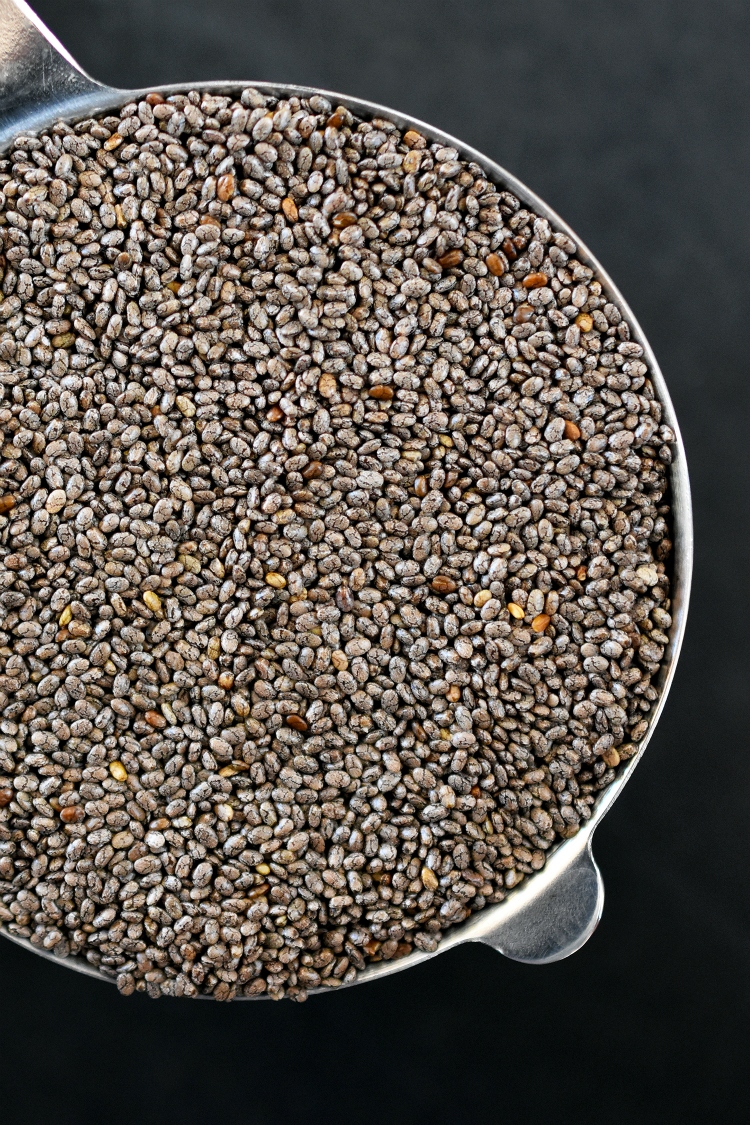 I prefer using the whole seeds in my pudding 'cause the process is simple, and I like the resulting texture and flavor. I've tried blended the seeds with the flavored coconut milk to get a smoother pudding, but it yielded a gooey texture and extra bitterness from the pulverized seeds.
For this recipe, feel free to add more or less honey to your taste. I like just a smidge of sweetness because I typically eat my pudding with fresh fruit, so for me, a single tablespoon of honey is perfect. (You can watch my live Facebook cooking video if you're more of a visual learner!)
Ready to make the easiest pudding imaginable AND get a free bag of chia seeds?
Makes 4 servings
Ingredients
1 (13.5 ounce) can full-fat coconut milk
2.5 ounces cold water
1 tablespoon honey (amount is up to your taste!)
1 teaspoon vanilla extract
½ teaspoon ground cinnamon
½ cup chia seeds (grab your free chia while supplies last!)
Optional garnishes:
Diced fresh fruit
Toasted coconut flakes
Toasted nuts
Equipment
Method
In a large measuring cup, bowl, or beaker, combine the coconut milk, water, honey…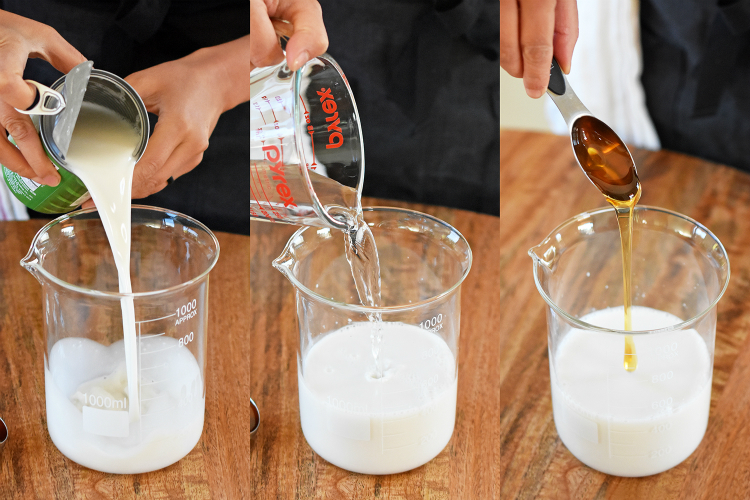 …vanilla, and cinnamon. (If you want to use another alternative milk, be my guest! Just substitute 2 cups for the coconut milk + water.)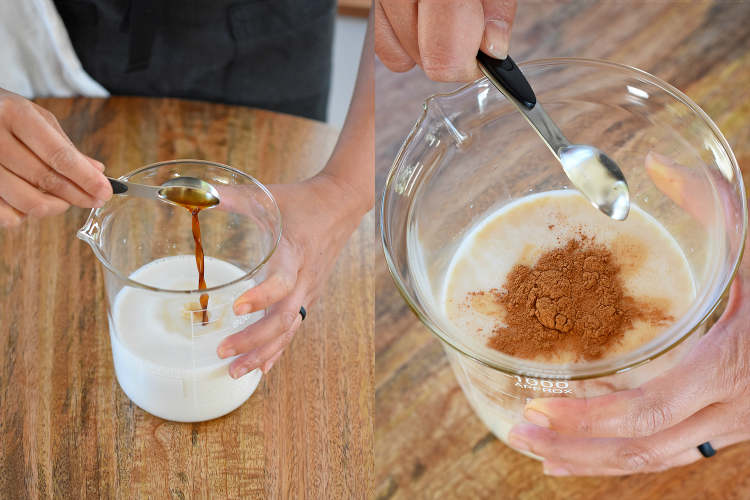 Blend until smooth.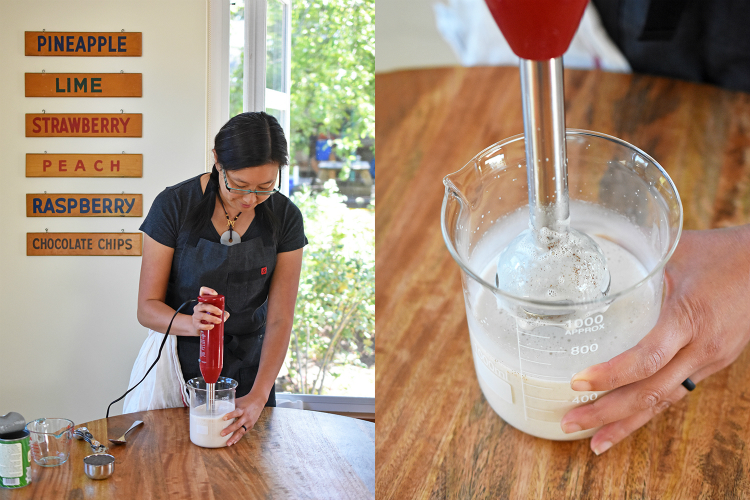 Pour in the chia seeds and stir well to combine. (Psst! You can get a free bag of chia seeds from Thrive Market while supplies last by clicking here.)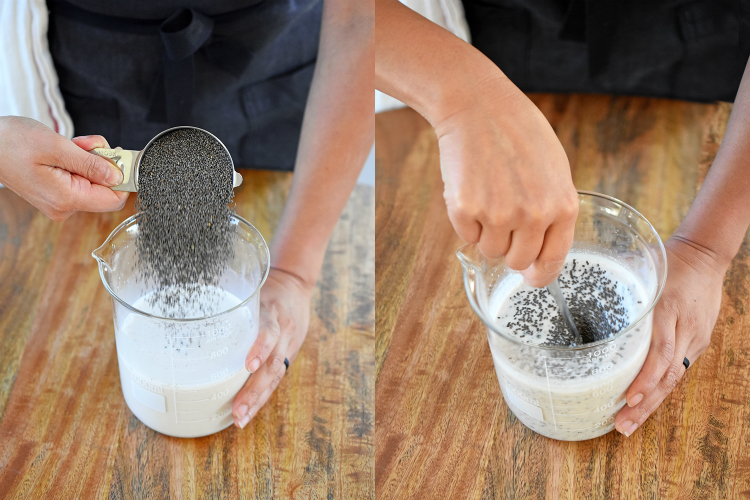 Leave the mixture on the counter for at least 30 minutes so the chia can absorb the liquid and plump up.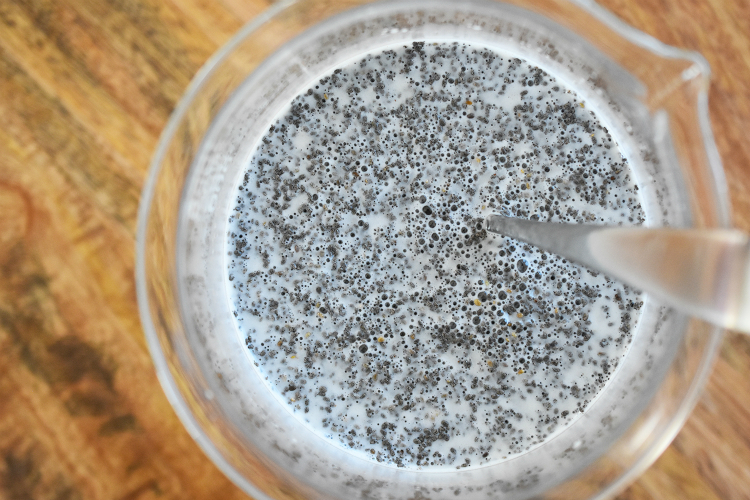 Stir one last time. You'll notice that the mixture has started to thicken.
Cover and place in the fridge overnight or until it firms up (about 4 hours). You can keep your chia pudding in a sealed container in the fridge for about a week or so.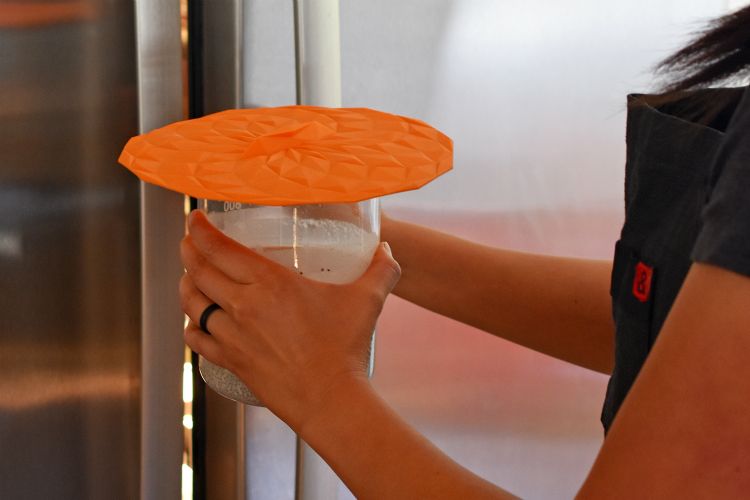 When you're ready to eat, take the pudding out of the fridge. The chia pudding should be nice and thick when you scoop into it.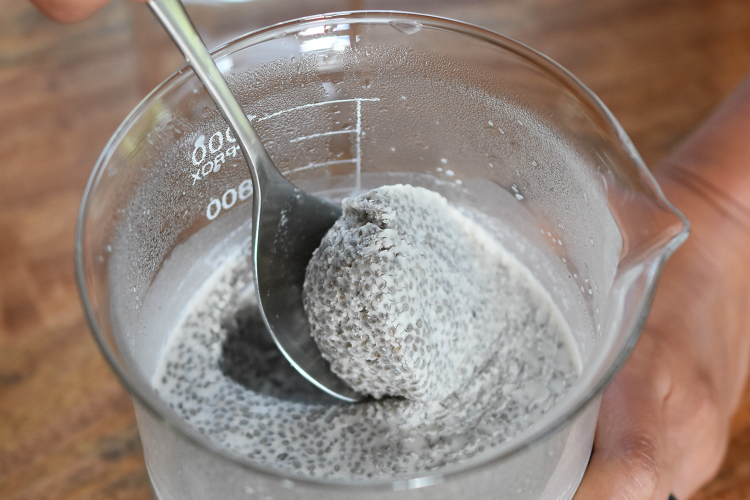 Grab your favorite fruit and toast some coconut flakes.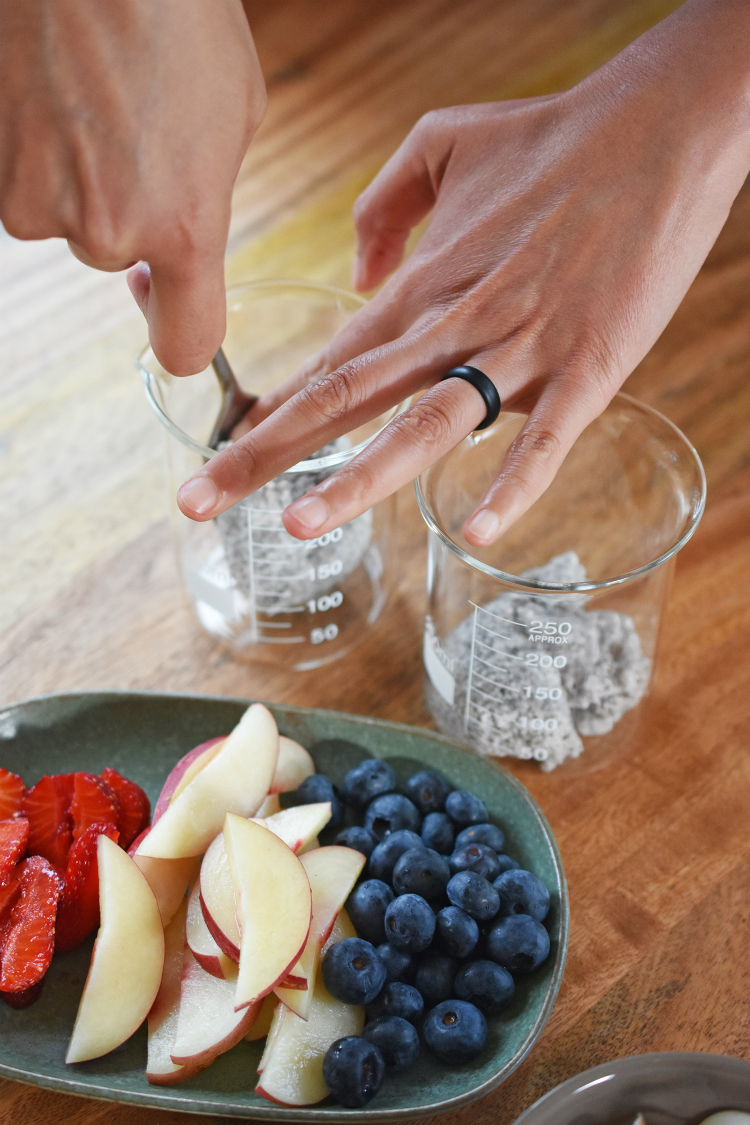 In a cup or jar (or in my case, more chemistry lab beakers), alternate layers of chia pudding and fruit. Top it all off with crunchy coconut flakes.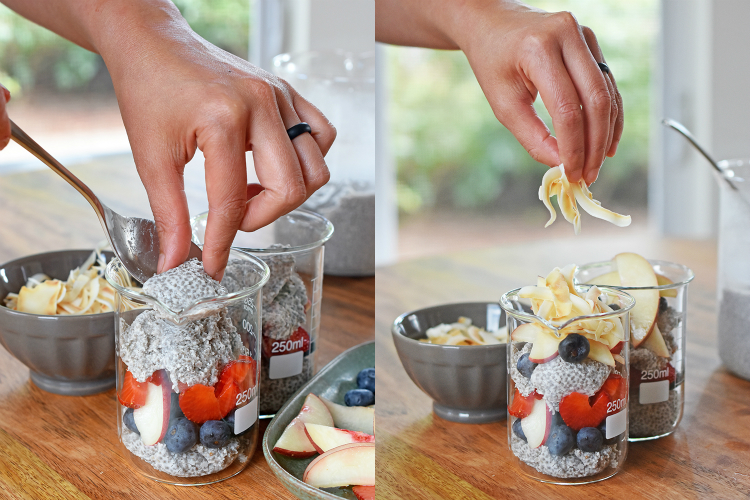 Last but not least, dig in!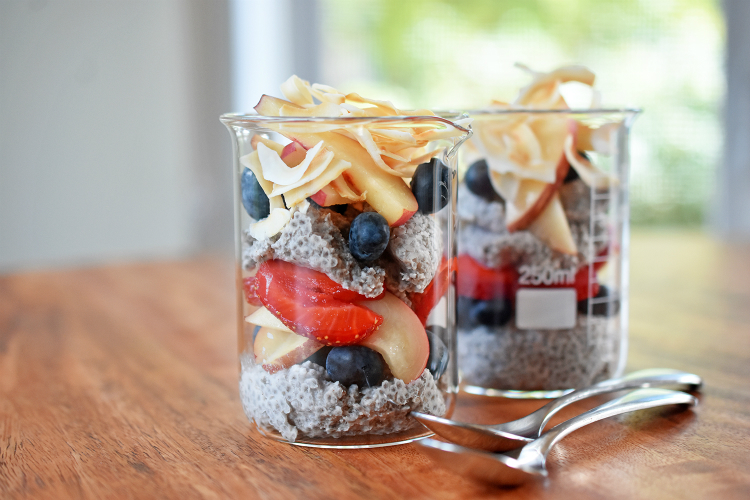 ---
Looking for more recipes? Head on over to my Recipe Index! You'll also find exclusive recipes on my Webby Award-Winning iPhone® and iPad® app, and in my New York Times-bestselling cookbook, Nom Nom Paleo: Food for Humans (Andrews McMeel 2013).
0