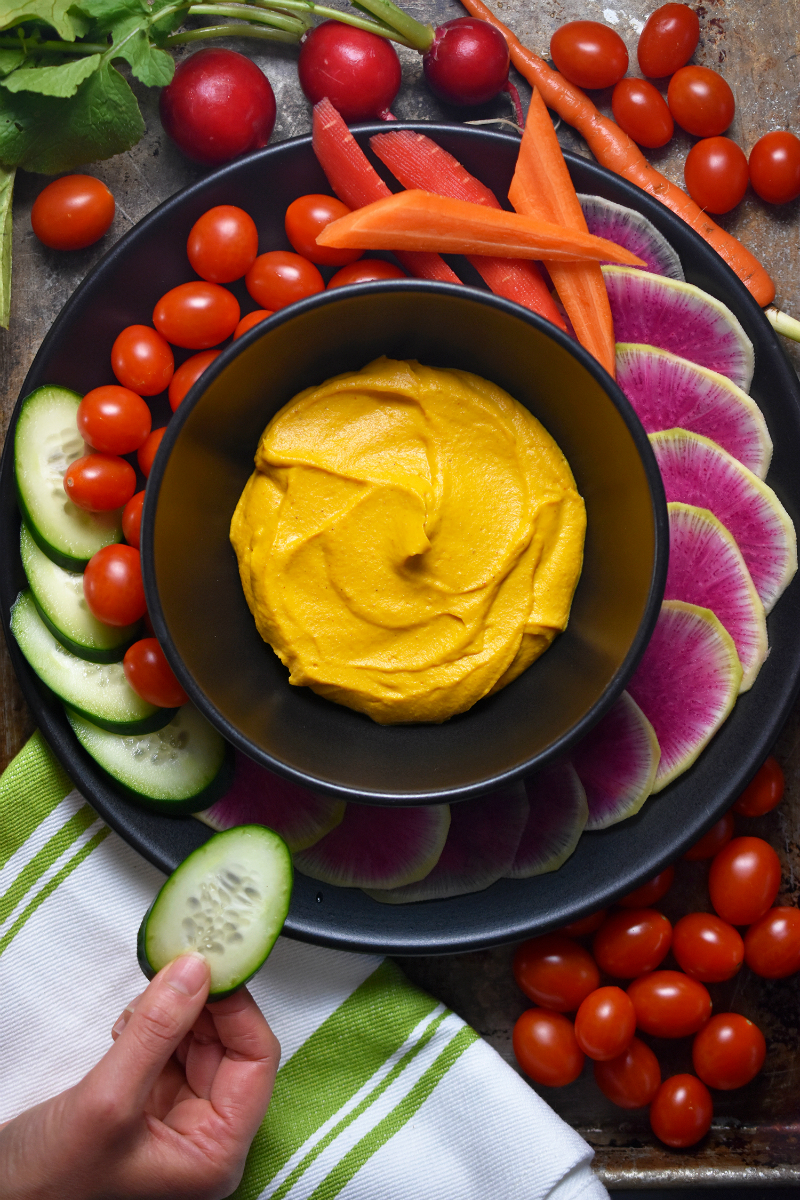 Contrary to popular belief, eating Paleo doesn't mean your plate is piled high with red meat and bacon. It may have been true for me when I first started eating this waaaay back in 2010—because as a semi-vegetarian indoctrinated in the low-fat, high-carb mantra of the 90s, it'd been a long time since I'd eaten a nice, fatty piece of animal protein, and I was making up for lost meat. But these days, my typical plate consists mostly of vegetables, along with a palm-sized portion of high quality protein. No matter what our dietary stripe, I think we can all agree that eating more vegetables is a good thing.
My friend Tess Masters, who just happens to be a smart, sassy vegan (yes, I'm friends with vegans!), recently released her latest cookbook, The Perfect Blend, and it's packed with delicious gluten-free and vegan recipes you can blitz up in your blender or food processor. As you'd expected, this cookbook includes some smoothie recipes, but the concoctions that really piqued my interest were the creamy dairy-free dips and sauces. Case in point: I've been making the Sweet Potato and Cashew Dip non-stop for the past few weeks. This creamy, savory, and tangy curry-infused dip is so lip-smackingly delicious that I got my non-Paleo pals and mom(!) addicted as well. If you struggle with eating your vegetables, just dunk them in this dip. You'll be hooked, too!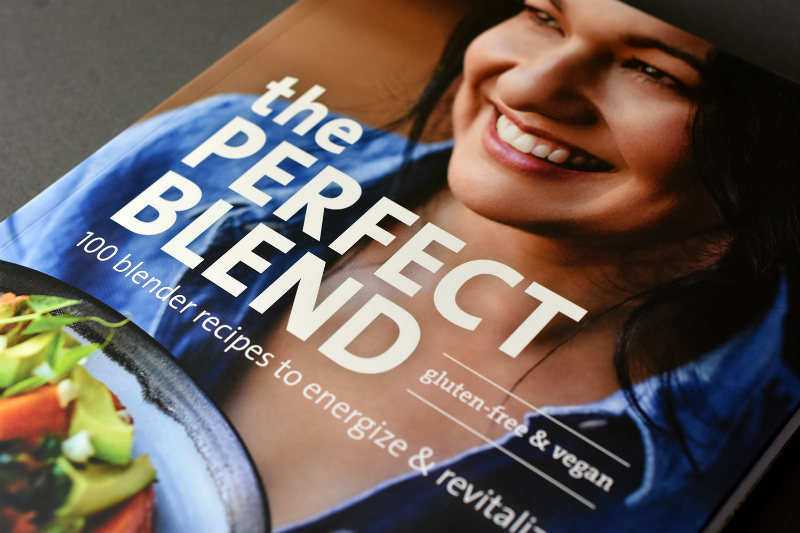 For the timing challenged: The two rate-limiting steps in this recipe are roasting the sweet potato (which takes 45 minutes to an hour) and soaking the cashews (Tess recommends soaking the cup of raw cashews in 2 cups of warm water mixed with ½ teaspoon salt and ¼ teaspoon apple cider vinegar or lemon juice for 2 to 4 hours).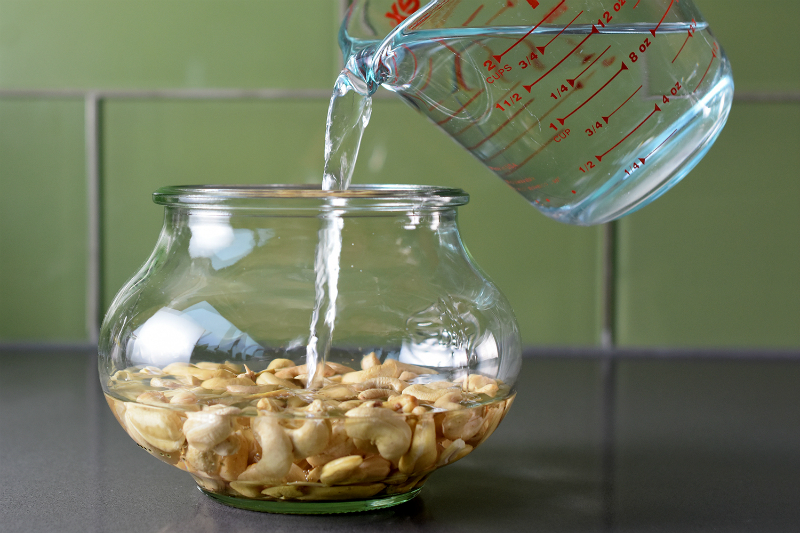 To speed things up:
Roast your sweet potato ahead of time and mash it straight out of the fridge and/or
Soak your cashews in 2 cups of boiling water for 10 minutes. I've tried both the slow method and the fast method, and the dip tastes fantastic either way. Choose the method that fits how fast you need it to get this dip in your belly!
Ready to blitz your way to happiness?
Makes 2½ cups
Ingredients
1 large orange-flesh sweet potato (e.g., garnet or jewel)
5 tablespoons extra-virgin olive oil, divided
1 cup (150 g) diced yellow onion
2 teaspoons minced garlic (about 2 cloves)
1 teaspoon Diamond Crystal kosher salt, plus more to taste
¼ cup (60 mL) fresh lemon juice
1 teaspoon apple cider vinegar
1 cup (140 g) raw unsalted cashews, soaked and drained (see note above)
1 teaspoon mild yellow curry powder, plus more to taste
1½ teaspoons ground coriander
1 teaspoon ground cumin
¾ teaspoon sweet paprika
⅛ teaspoon ground turmeric (optional)
Equipment
Method
Preheat the oven to 400°F (200°C).
Prick the sweet potato all over with a paring knife or fork and lightly brush with olive or avocado oil. Place it on a rimmed baking sheet and bake for 45 minutes to an hour or until soft. (If you need more deets on how to roast a sweet potato, you can click here. You might as well throw on a few extra sweet potatoes so you can have leftovers!) Allow the tater to cool, peel off the skin, and mash the flesh with a fork. Set aside 1 cup (250 g) of the mashed sweet potato.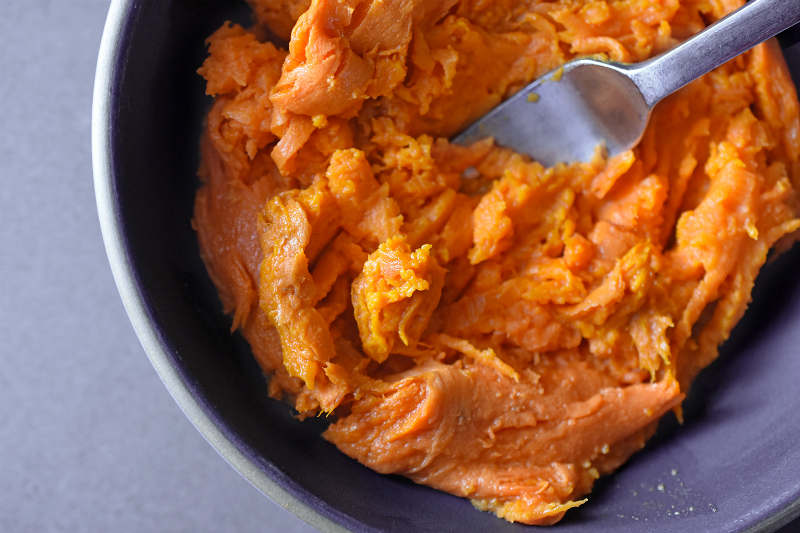 In a large skillet, heat 1 tablespoon olive oil over medium heat and sauté the onions with a pinch of salt for about 5 minutes or until soft and translucent.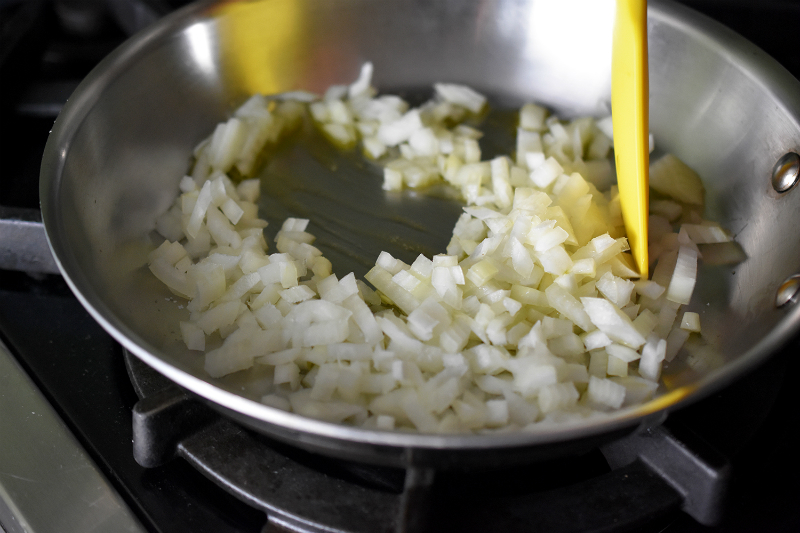 Add the minced garlic and stir until fragrant, about 30 seconds. Allow the alliums to cool slightly.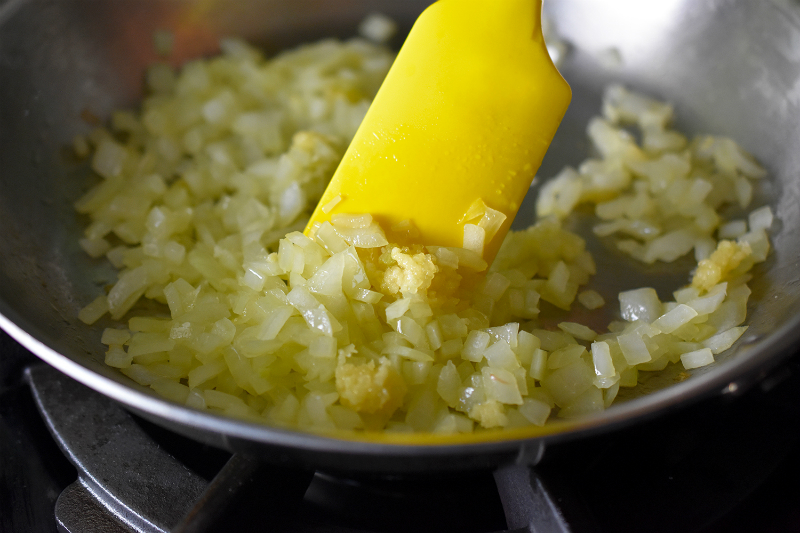 Grab your high speed blender or food processor and pour the remaining ¼ cup (60 mL) olive oil with the ¼ cup lemon juice and 1 teaspoon apple cider vinegar. Add the onion mixture…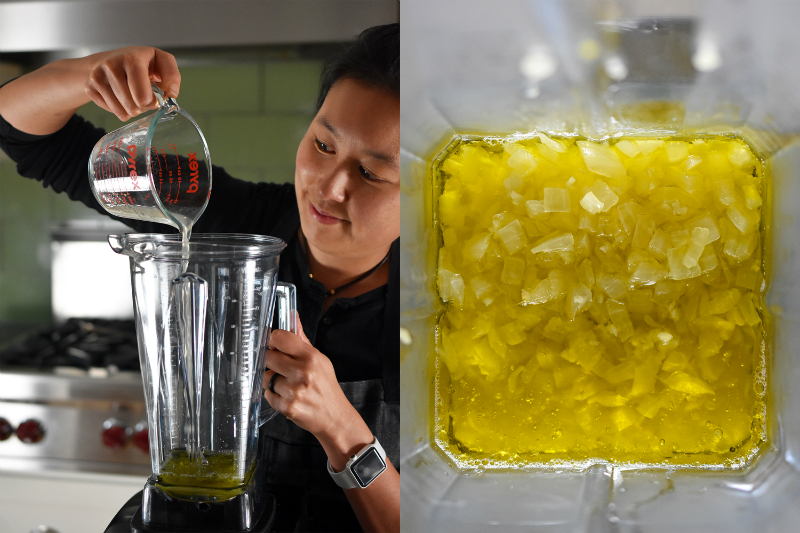 …cup of mashed sweet potato, cup of soaked and drained cashews…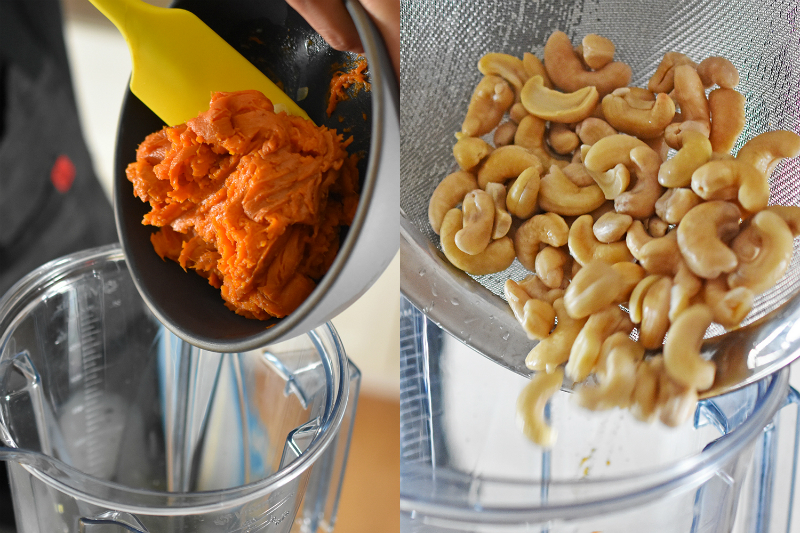 …spices (1 teaspoon curry powder, 1½ teaspoons ground coriander, 1 teaspoon ground cumin, ¾ teaspoon sweet paprika, and ⅛ teaspoon ground turmeric), and 1 teaspoon kosher salt.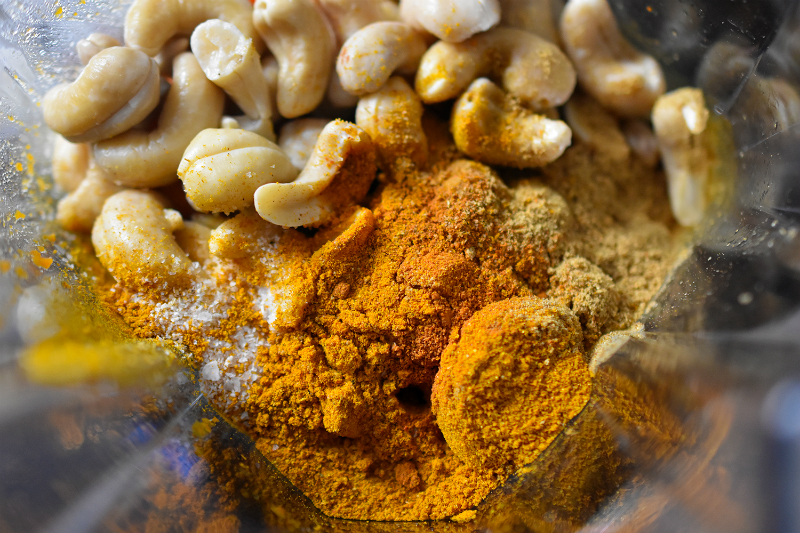 Blast on high for a minute until the resulting dip is smooth and creamy.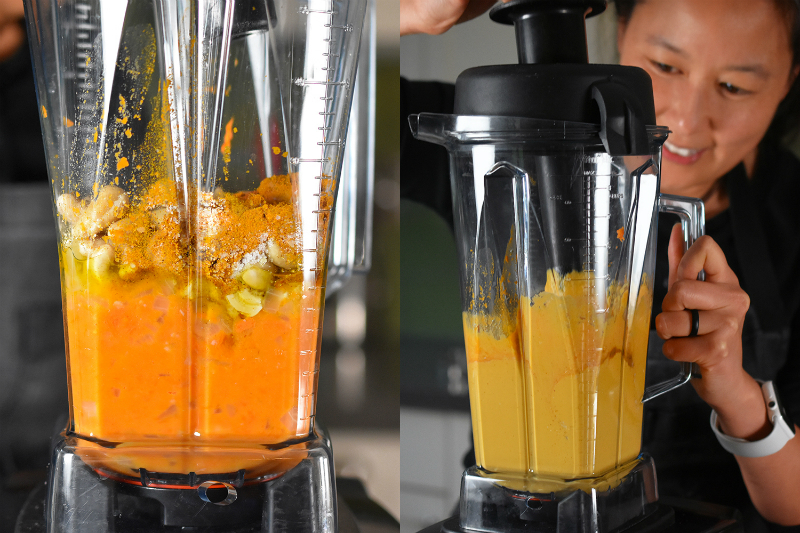 If you don't have a powerful blender, you may need to periodically stop the machine and scrape down the sides of the container.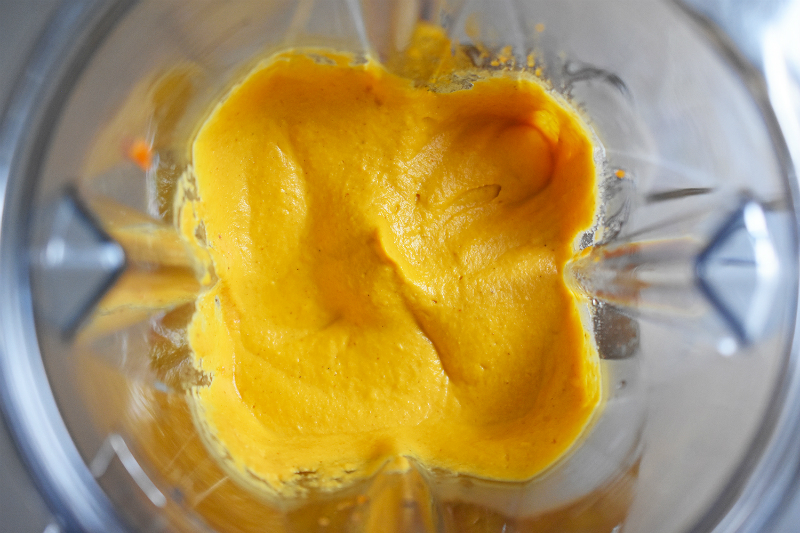 Serve with your favorite raw and blanched veggies.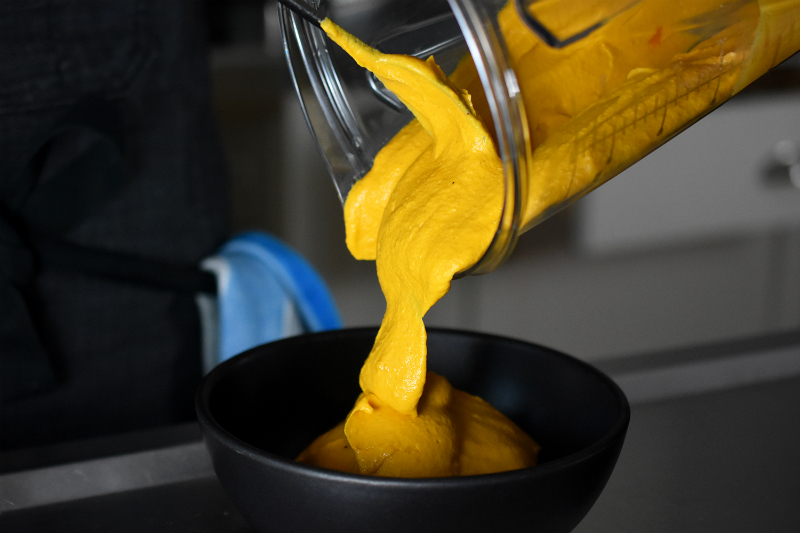 The dip will keep in the fridge for about 5 days, but I bet it will be gone sooner than that. Good thing you baked extra sweet potatoes so you can make more dip!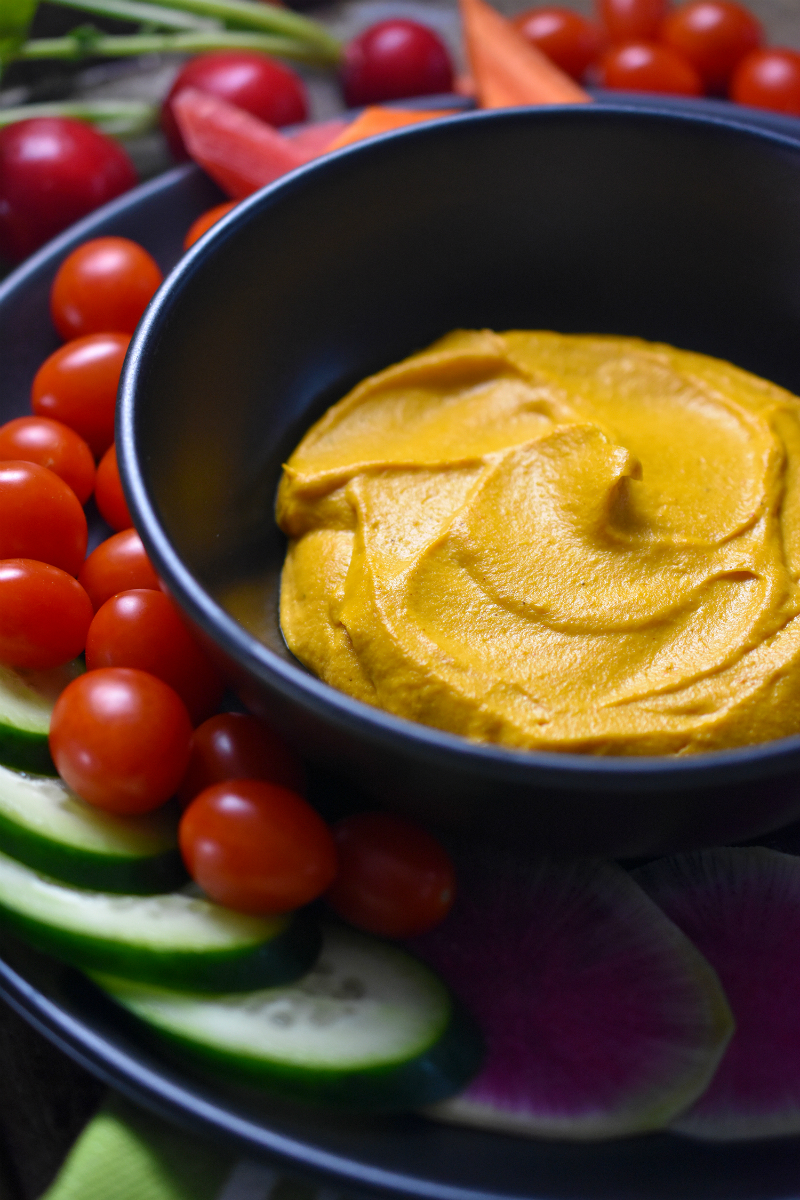 Slightly adapted, with permission, from The Perfect Blend, copyright 2016 Tess Masters. Published by Ten Speed Press, an imprint of Penguin Random House LLC.
---
Looking for more recipes? Head on over to my Recipe Index! You'll also find exclusive recipes on my Webby Award-Winning iPhone® and iPad® app, and in my New York Times-bestselling cookbook, Nom Nom Paleo: Food for Humans (Andrews McMeel 2013).
0